Closed Die Hot Forged Components
Closed die forging, a deformation process of a particular material forced into a closed shape called a die. In comparison, with open die forging, closed die forging can obtain more complex geometries in much more precise to the dimensions. Design and production is the key module in closed die forging. There are several advantages to the closed die forging products that are beneficial, particularly on the mechanical components, features that help in cost savings. This process is used for components such as in the automotive sector, defense, railway, safety system, agricultural, electrical, and industrial machinery sectors.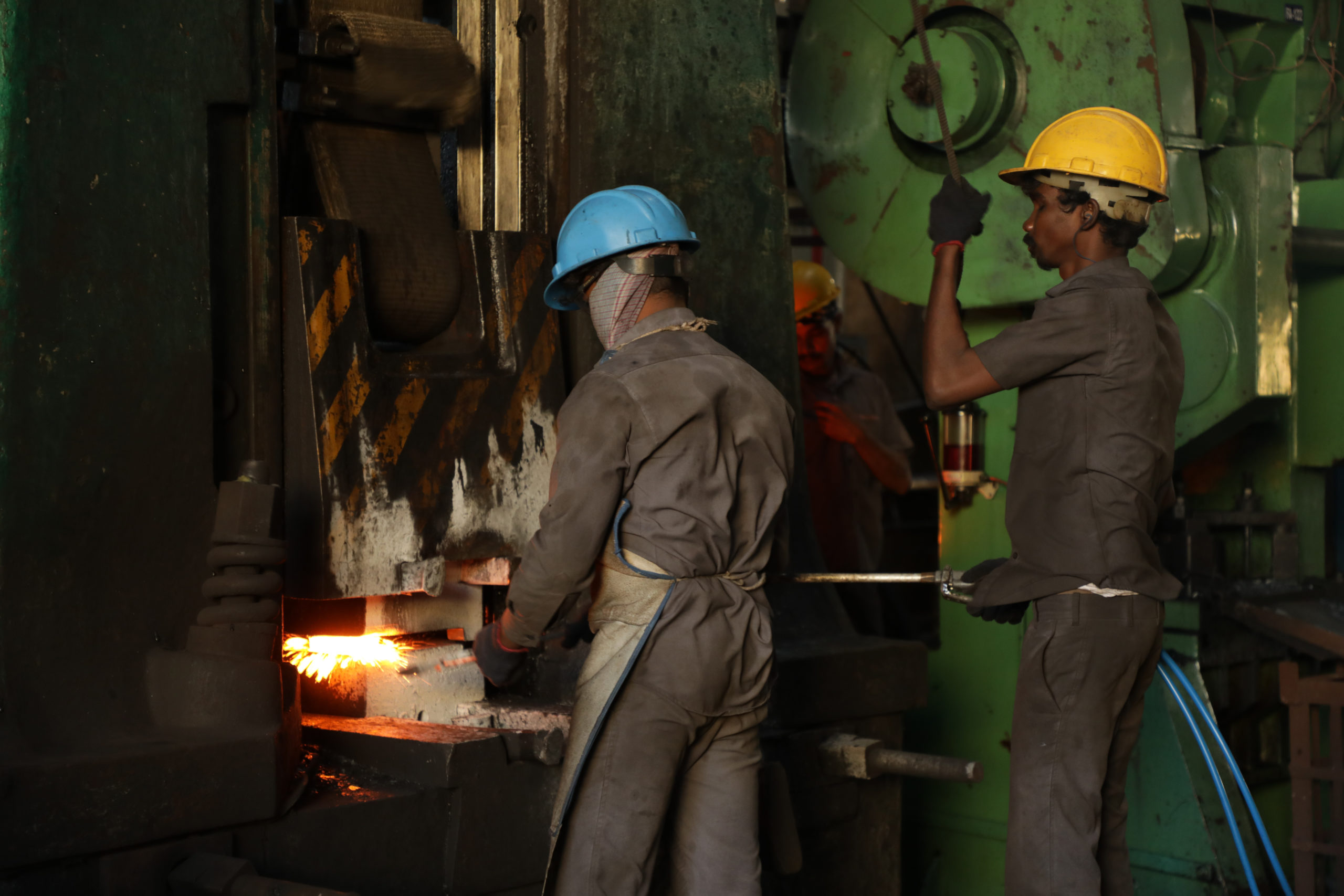 SteelSteel is one of the most common materials used in the closed die forging. Carbon steel, stainless steel, and alloy steel are used based on manufacturing forged products. Stainless Steel materials are often preferred for components that corrosion and rust resistance, whereas carbon steel and alloy steel are widely used for its easy deformation and competitive price.

Copper or BrassCopper or brass is the most expensive and commonly used material of all other materials. For valve and pump fittings, copper or brass forgings are the common and the preferred material.
Benefits of Closed Die Forging
Cost-effective metal forming methods for manufacturing parts in high volume

The best choice for the product, where safety factor and quality is considered

Zero Wastage – Recycling of flash / redundant material

Closed die forging product parts has a high tolerance and a good finish